MarkTheHammer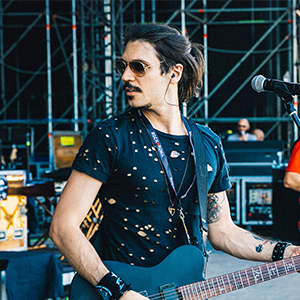 Biography
J-Ax guitarist, Marco "Mark the Hammer" Arata is a musician and youtuber who use music as a pillar for his channel.

Thanks to his skill that let him to play any musical instrument he created a format where he remakes every most famous musical genre in an irreverent and lighthearted way.

During the pandemia, Mark has actively supported the Red Cross offering all the shares provided by his original track named "Reggae del Lockdown".